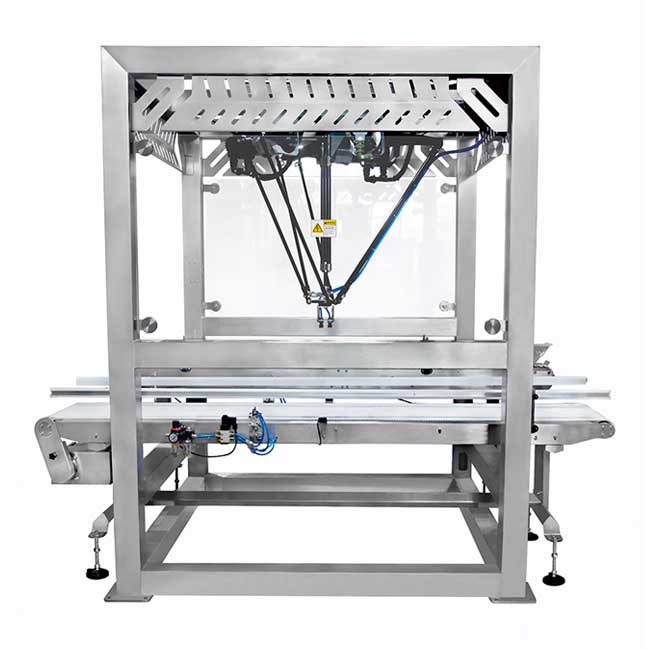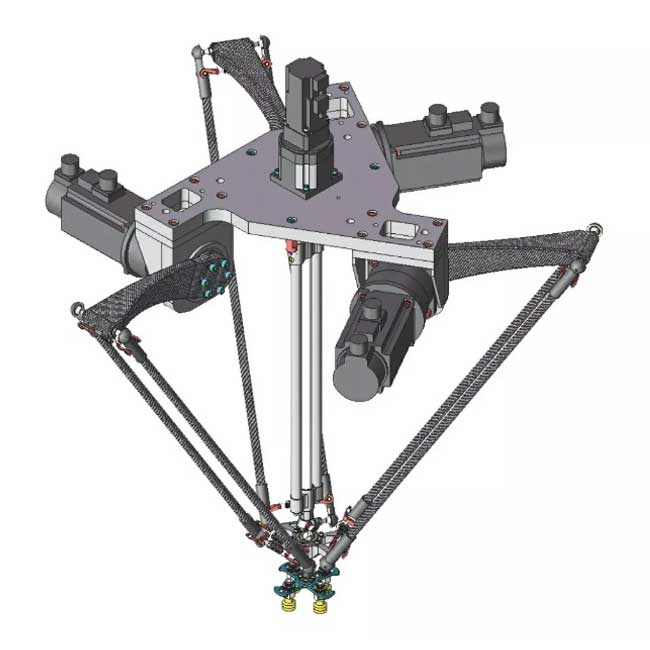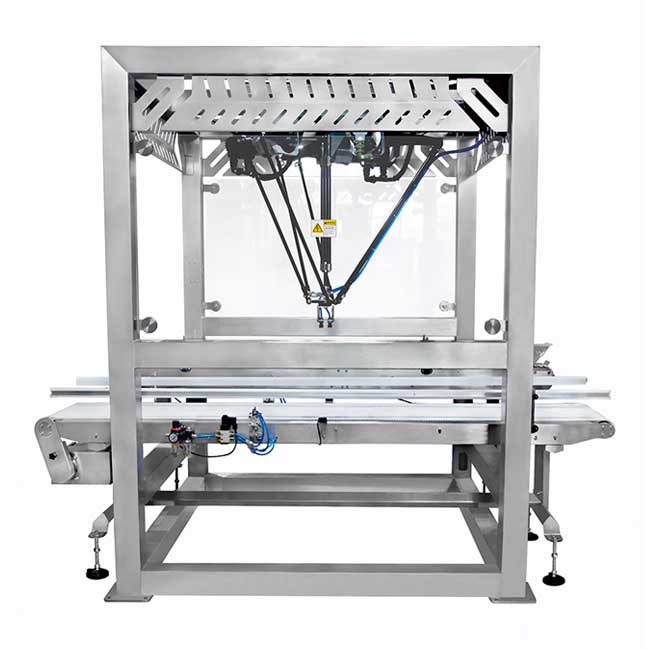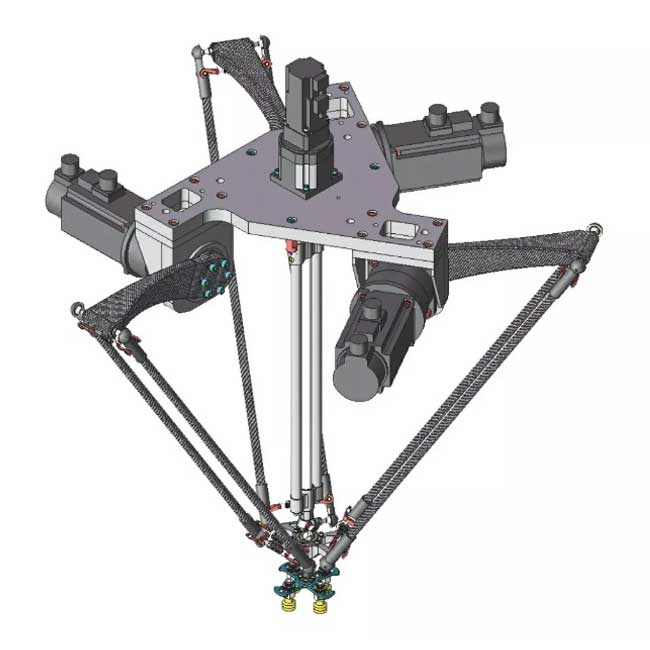 Parallel Manipulator
Parallel robot arm comprises a parallel Delta structure especially well suited for fast and precise handling and assembly of components. The reduced weight in motion and the well-engineered mechanics and direct drive motors increase considerably the robot's performance in speed, repeatability, and precision.
Strong Material: Mainly made of carbon fiber and aluminum alloy composition.
High Motion Accuracy: Target object could achieve dynamic tracking picking and placement by being captured by a sensor or vision system.
Fast Movement: Could achieve up to 200 beats under the leapfrog test.
Identify & Track: With visual positioning, conveyor tracking sensor.
Parameter
| | | |
| --- | --- | --- |
| Model | SK-400 | SK-800 |
| Axis | 4 | 4 |
| Movement Diameter (mm) | 400 | 800 |
| Max Pick-up Height (mm) | 120 | 410 |
| Payload (kg) | 0.5 | 3 |
| Max Load (kg) | 3 | 5 |
| Repeatability (mm) | ±0.1 | ±0.1 |
| AnglePositioning Accuracy (°) | ±0.1 | ±0.1 |
| Beats Times / min | 160 | 280 |
| IP Class | IP54 | IP54 |
| Installation | Tabletop | Overhead mounting |
| Power Supply (v) | AC 380 / 220 | AC 380 / 220 |
| Weight (kg) | 16 | 64 |
| Dimension (mm) | 605*605*482 | 1000*1000*718 |