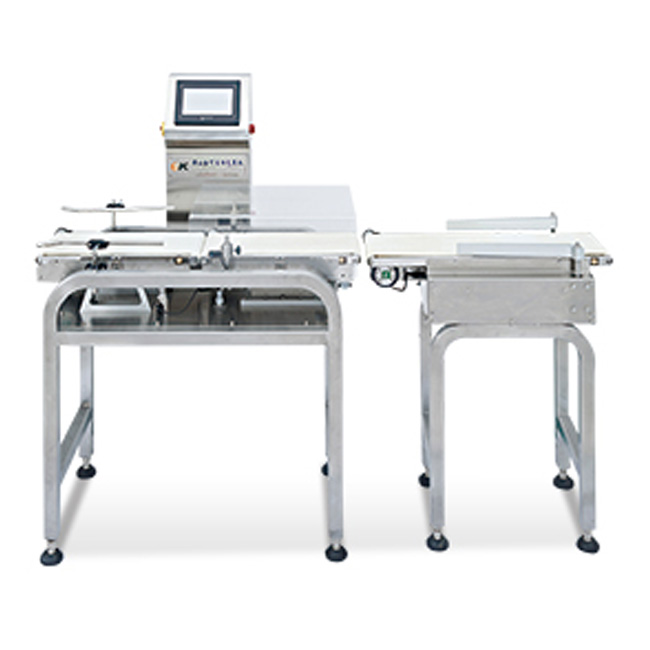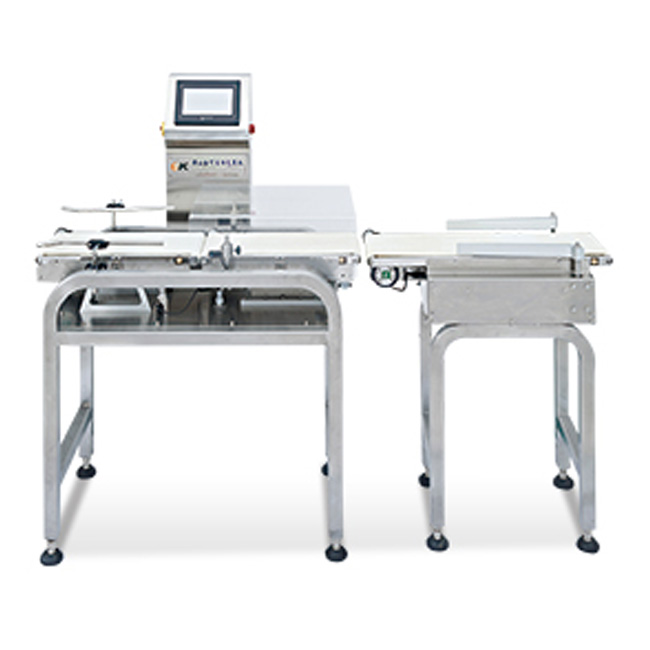 Check Weigher
It is used to detect whether the weight of a single product matches the set target, and the sorting device automatically rejects the substandard products.
Apply advanced digital signal processing and realize high speed and stable weighing.
With liquid crystal and a tangible screen, it is easy to operate. Self-diagnosis function.
Self-diagnosis function, when Rom/Ram, A / D light electric tube.
ADD TO CART
Parameter
Model
SK-XB200
SK-XB1000
SK-XB2000
SK-XB6000
SK-XB30000
Accuracy(g)
2-200g
10-1000g
10-2000g
100-6000g
5000-30000g
Speed
160 bags / min
80 bags / min
70 bags / min
50 bags / min
30 bags / min
Min.Scale(g)
0.01g
0.1g
0.1g
0.1g
1g
Types of Weight Setting
20
Power Supply
220V, 50Hz / 60Hz, 0.8kW
Belt Size (mm)
W100*L300mm
W220*L450mm
W300*L450mm
W400*L650mm
W500*L800mm
Eliminate Device
Pneumatic / Pusher / Diverter / Drop / Select
CONTACT US

Foshan Soonk Packaging Machine Co., Ltd.
We are always providing our customers with reliable products and considerate services.
If you would like to keep touch with us directly, please go to contact us