Automatic Carton Sealing Machine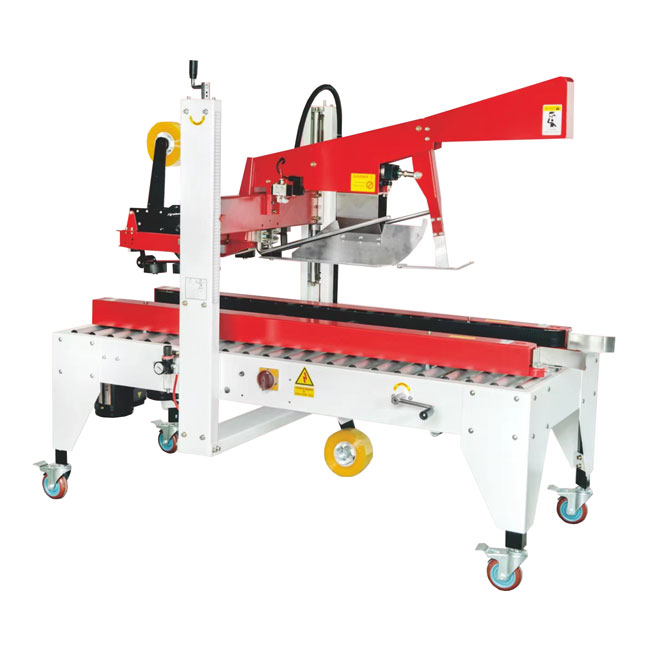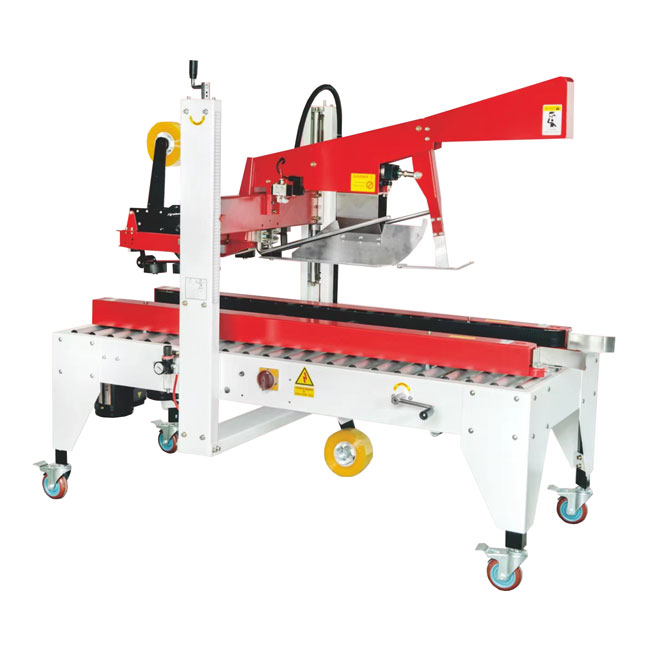 Automatic Carton Sealing Machine
The carton sealing machine automatically folds the lid and manually adjusts the width and height. It is applicable to the carton production line. The carton folding lid is sealed without manual intervention. It has a strong degree of automation. Two conveyor belts are driven left and right.
Using international advanced technology manufacturing, imported parts, and electrical components.
Manually adjust the width and height according to the carton specifications.
Automatic left and right folding, up and down sealing, economical, fast, and smooth.
Equipped with blade guard to avoid accidental stab wounds.
Can be alone work, but also can be used with the automated packaging line.
ADD TO CART
Parameter
| | |
| --- | --- |
| Model | SK-50 |
| Transportation Speed | 0-20m / min |
| Max. Wrapping Size | L(any length)×W500×H600mm |
| Min. Wrapping Size | L150×W180×H150mm |
| Power Supply | 220V / 380V / 50HZ, 240W |
| Suitable Adhesive Tape Size | W48mm / 60mm / 75mm ( choose any one) |
| Machine Size | L1020×W850×H1450 mm |
| Machine Weight | 130 Kg |
CONTACT US

Foshan Soonk Packaging Machine Co., Ltd.
We are always providing our customers with reliable products and considerate services.
If you would like to keep touch with us directly, please go to contact us