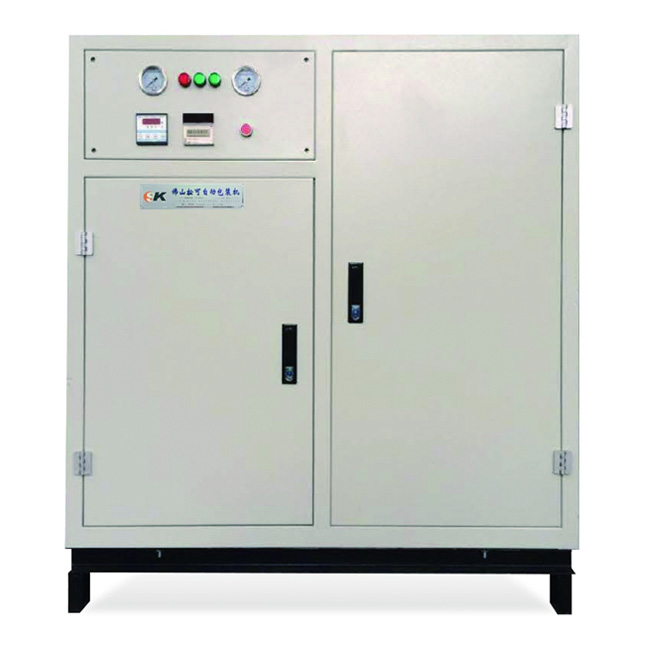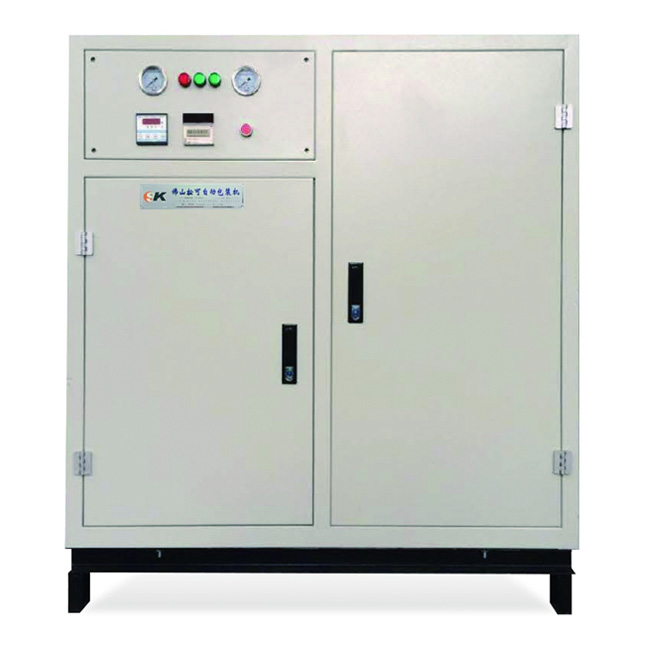 Nitrogen Making Machine
Keeping fresh for various products. Such as vegetables, fruit, tea, puffed food biscuits, rice, nuts, seeds, medicinal medical, bear, drink, and so on.
Special shunt design, low energy consumption, fast Nitrogen production, good effect.
Imported valve, moving stable, operating convenient.
Compact structure with small size, easy to move.
ADD TO CART
Parameter
Model
SK-N3
SK-N5
SK-N10
Production Capacity
3Nm3 / h
5Nm3 / h
10Nm3 / h
Purity
≥99.5%
Machine Size
(L)570*(W)570*(H)950mm
(L)570*(W)570*(H)1200mm
(L)1350*(W)1200*(H)1650mm
Power Supply
220V, 50Hz / 60Hz 0.005kW
220V 50Hz / 60Hz 0.01kW
Production Pressure
0.1-0.65Mpa
CONTACT US

Foshan Soonk Packaging Machine Co., Ltd.
We are always providing our customers with reliable products and considerate services.
If you would like to keep touch with us directly, please go to contact us