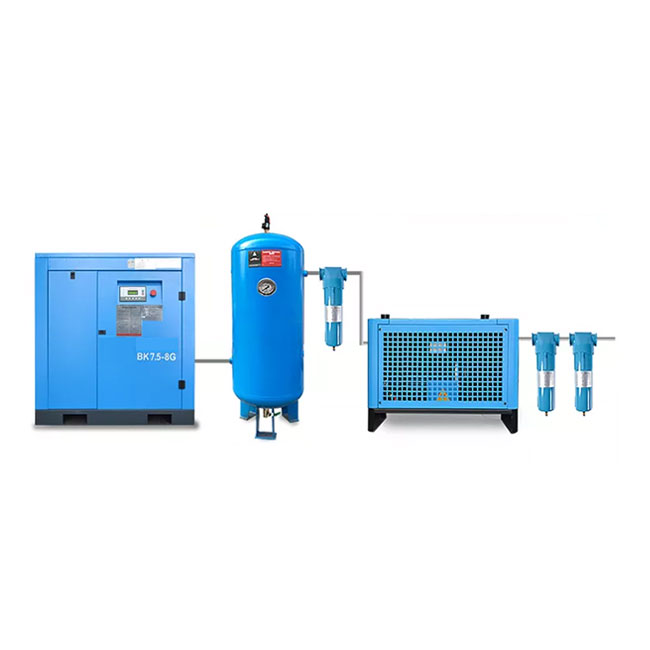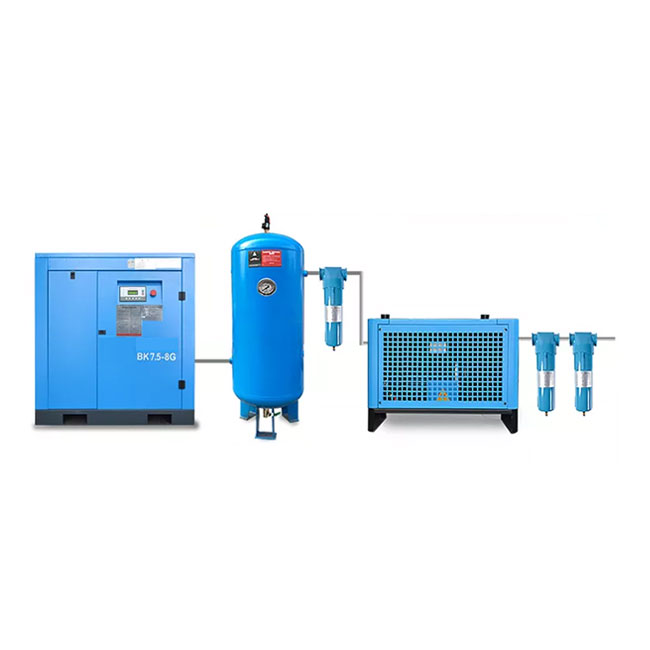 Air Compressor
It is mainly used in the field of aerodynamics to drive various pneumatic tools. Due to the development of oil and gas separation and gas purification technology, it is also increasingly used in applications with very high air quality requirements.
High reliability, few parts, and no wearing parts, so it runs reliably and has a long service life.
Easy operation and maintenance, high degree of automation, operators do not need to undergo long-term professional training to achieve unattended operation.
It has the advantages of high stability, high efficiency, low vibration, and low noise.
ADD TO CART
Parameter
Model
SK-15
SK-30
SK-50
Control System
Intelligent microcomputer control
Ambient Temperature
40 degrees Celsius
Noise
66dB
Power
11kw
22kw
37kw
Temperature Resistance
110 degrees Celsius
Exhaust Volume
1.7m3 / min
3.8m3 / min
6.3m3 / min
Pressure Setting
8kg / cm2
CONTACT US

Foshan Soonk Packaging Machine Co., Ltd.
We are always providing our customers with reliable products and considerate services.
If you would like to keep touch with us directly, please go to contact us