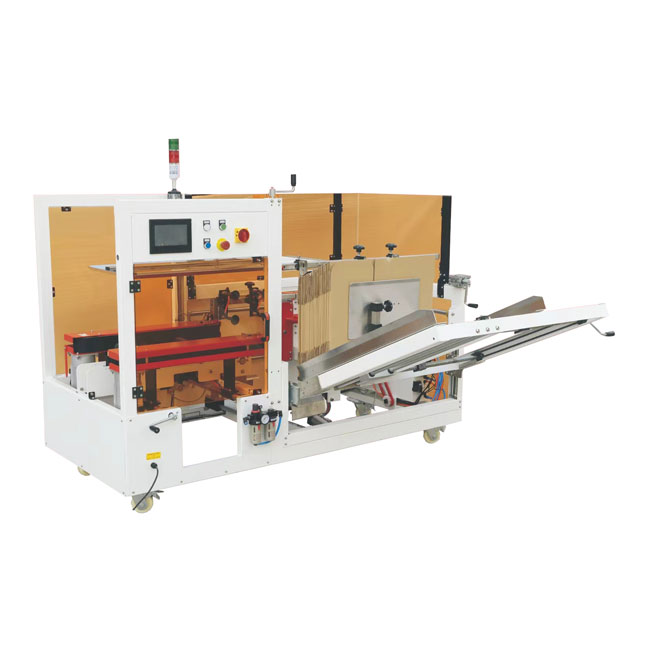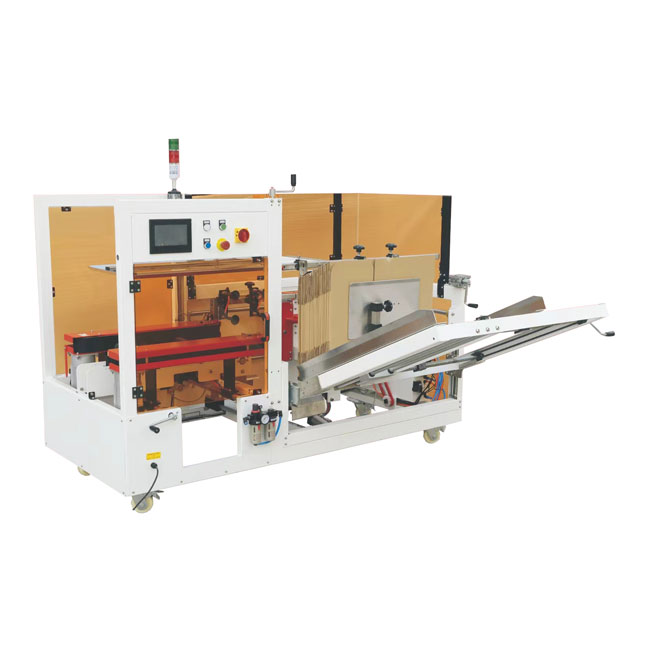 Automatic Carton Erector
Carton erector can finish the work of carton opening, shaping, folding, and sticking adhesive tapes. Equipped with our consistency system, it runs precisely and reliably. This machine provides an extremely secure sealing effect, without tape slipping problems. Hot melt glue system is optional. It is widely used with our carton sealer, carton packer, weighting system, labeling machine, printing machine, strapping machine and conveyor system accordingly.
Automatically complete the unpacking, forming, bottom bending, and at the same time complete the bottom tape sticking, saving time and labor.
A wide range of short cartons, easy adjustment of different sizes of cartons.
The whole operation is stable and reliable, the packaging effect is solid and beautiful.
The equipment is simple, and easy to maintain.
Automatically correct the carton straight angle.
Parameter
| | | | |
| --- | --- | --- | --- |
| Model No. | SK-09 | SK-09M | SK-09Z |
| Unpacking Speed | 12pcs / min | 4-10pcs / min | 15-18pcs / min |
| Carton Size (L*W*H) | 250-500*150-400*120-400mm | 250-650*150-500*120-500mm | 250-500*200-400*120-400mm |
| Machine Size(L*W*H) | 1899*2080*1492mm | 2150*2080*1492mm | 2460*2080*1492mm |
| Table Height | 620+50mm | 620+50mm | 620+50mm |
| Power | 240W | 240W | 240W |
| Voltage | 220V / 50HZ | 220V / 50HZ | 220V / 50HZ |
| Adhesive Tape Width | 48 / 68 / 75mm | 48 / 68 / 75mm | 48 / 68 / 75mm |