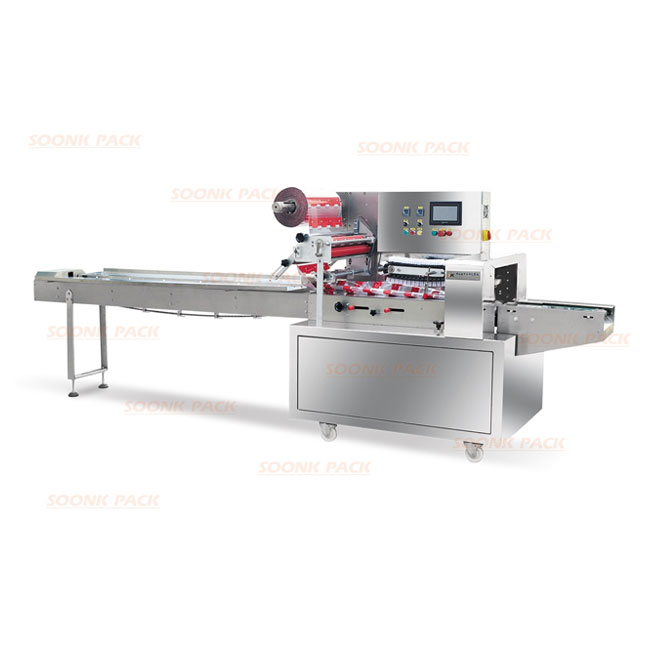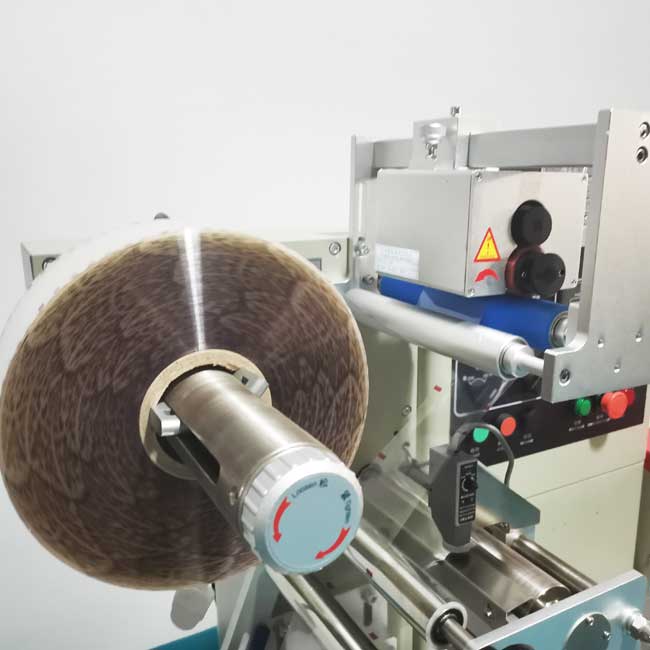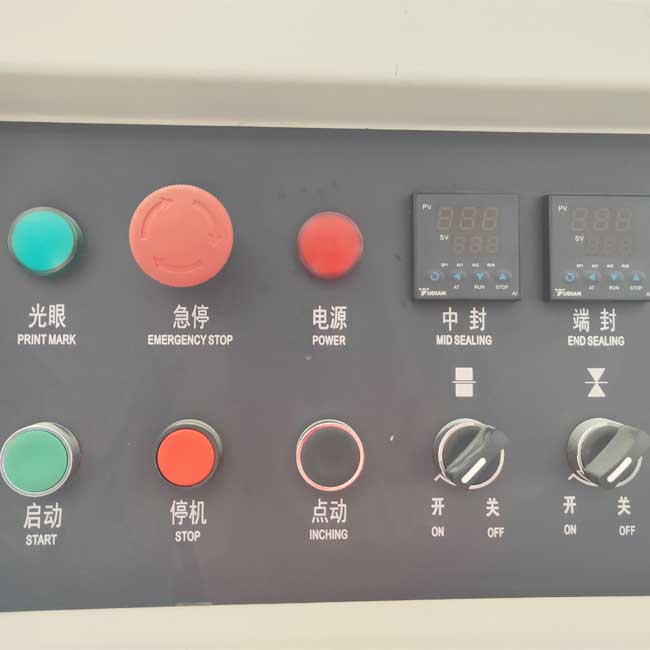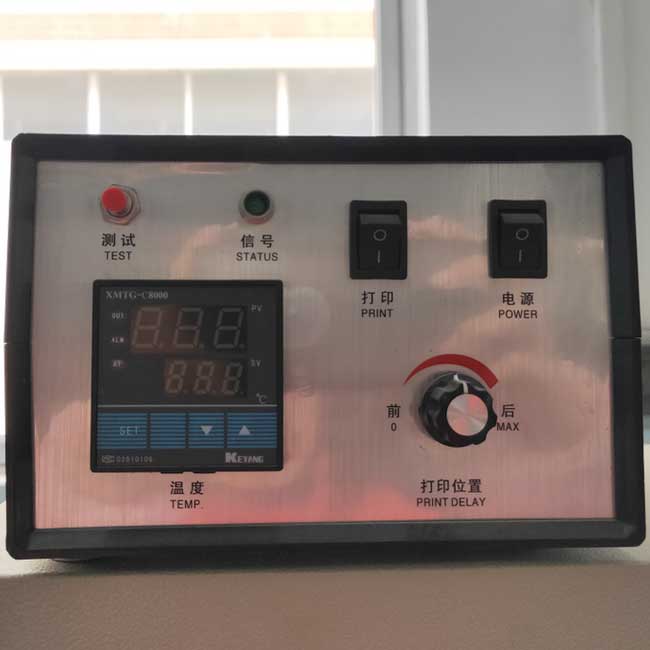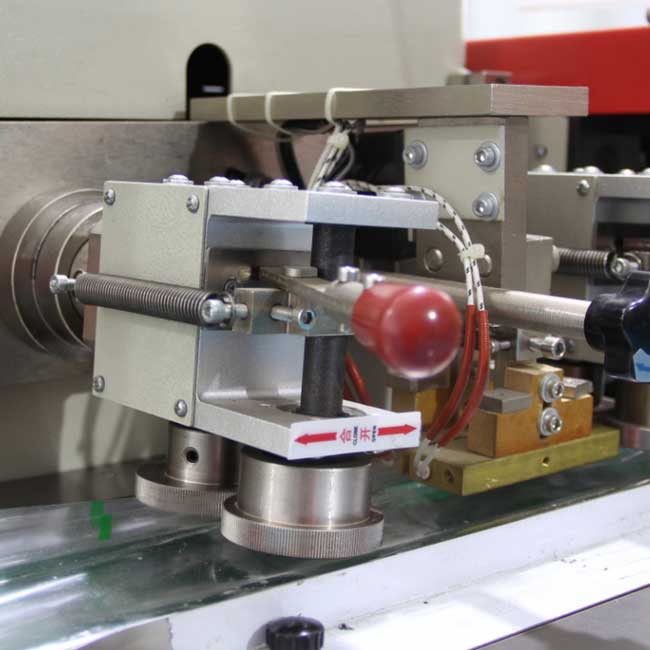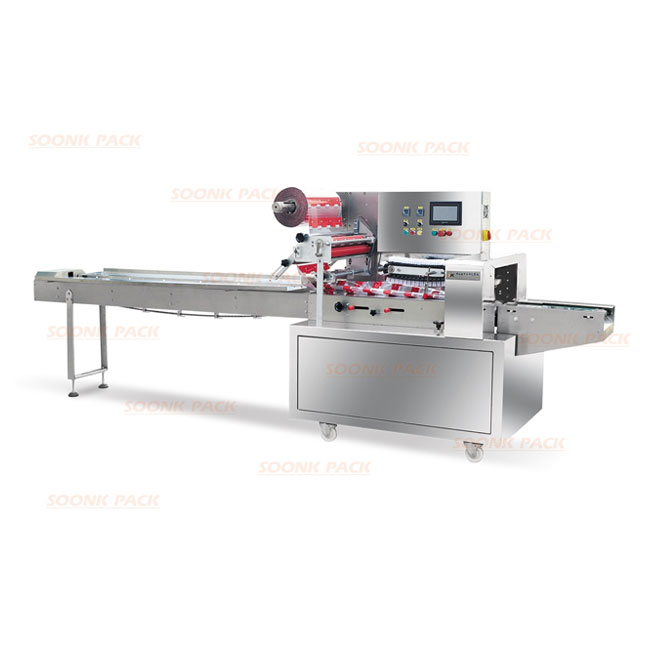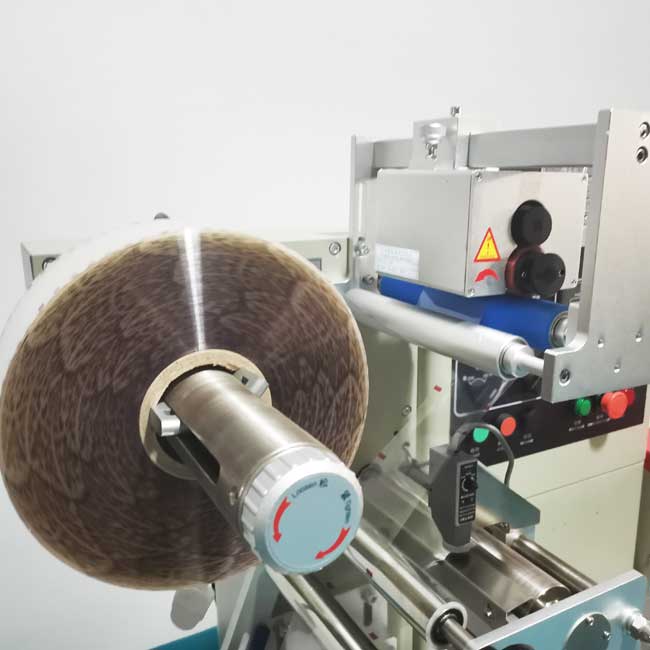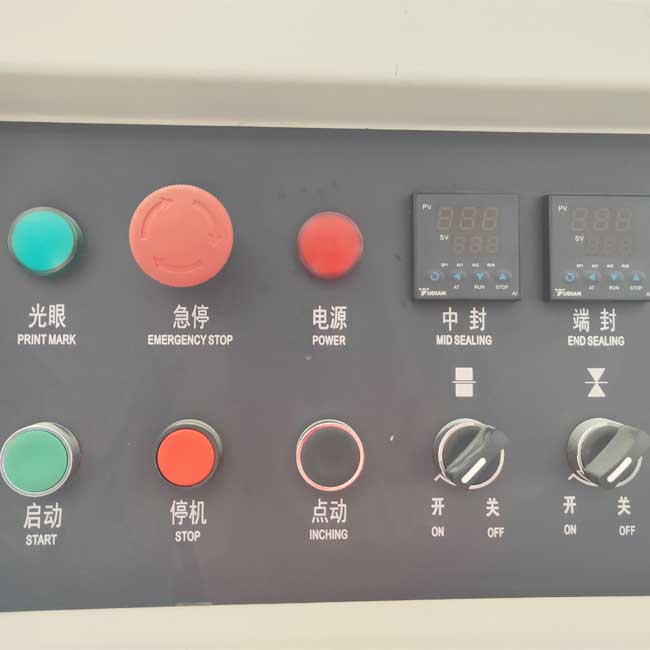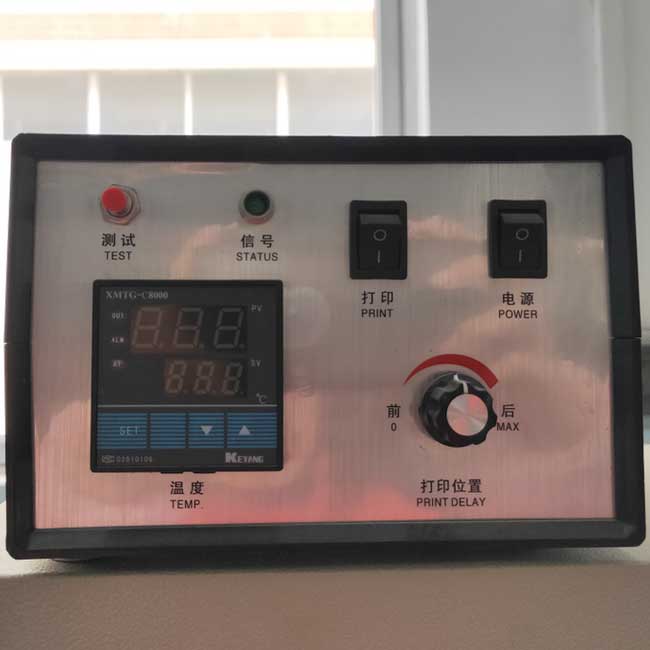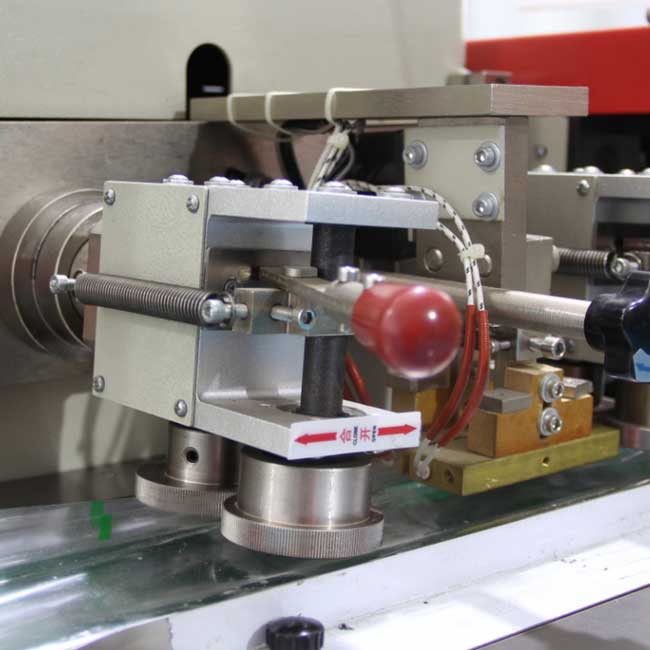 Upper Paper Horizontal Packaging Machine
Horizontal packaging machine is mainly used for biscuits, cakes, hardware, and other products that need independent packaging. It is a semi-automatic manual feeding machine. It is economical and easy to operate. It is very popular in production plants.
Dual transducers control and bag length can be let and cut in one step.
High-sensitivity electrical eye traces and sealing position is input numerically for accuracy.
Positioned stop function without sticking knife and wasting film.
AII control is realized through software. easy for adjusting and technical upgrading.
Simple driving system, reliable working, convenient maintenance.
Parameter
SK-W250
| | |
| --- | --- |
| Packaging Film Width | 250mm |
| Bag Style | Pillow bag |
| Bag Length | 65-190mm or 120-280mm |
| Bag Width | 30-110mm |
| Max Outer Diameter of Coil | Max.320mm |
| Packing Speed | 40-230bags / min |
| Packaging Film Thickness | 0.04-0.08mm |
| Power Specifications | 220V, 50Hz / 60Hz, 2.6kW |
| Product Height | Max.40mm |
SK-W320
| | |
| --- | --- |
| Packaging Film Width | 320mm |
| Bag Style | Pillow bag |
| Bag Length | 65-190mm or 120-280mm |
| Bag Width | 50-160mm |
| Max Outer Diameter of Coil | Max.320mm |
| Packing Speed | 40-230bags / min |
| Packaging Film Thickness | 0.04-0.08mm |
| Power Specifications | 220V, 50Hz / 60Hz, 2.6kW |
| Product Height | Max.55mm |
SK-W350
| | |
| --- | --- |
| Packaging Film Width | 350mm |
| Bag Style | Pillow bag |
| Bag Length | 65-190mm or 120-280mm |
| Bag Width | 50-160mm |
| Max Outer Diameter of Coil | Max.320mm |
| Packing Speed | 40-230bags / min |
| Packaging Film Thickness | 0.04-0.08mm |
| Power Specifications | 220V, 50Hz / 60Hz, 2.8kW |
| Product Height | Max.60mm |
SK-W450
| | |
| --- | --- |
| Packaging Film Width | 450mm |
| Bag Style | Pillow bag |
| Bag Length | 180-450mm |
| Bag Width | 50-180mm |
| Max Outer Diameter of Coil | Max.320mm |
| Packing Speed | 30-180bags / min |
| Packaging Film Thickness | 0.04-0.08mm |
| Power Specifications | 220V ,50Hz / 60Hz, 2.8kW |
| Product Height | Max.70mm |
SK-W600
| | |
| --- | --- |
| Packaging Film Width | 600mm |
| Bag Style | Pillow bag |
| Bag Length | 180-450mm |
| Bag Width | 90-220mm |
| Max Outer Diameter of Coil | Max.320mm |
| Packing Speed | 30-150bags / min |
| Packaging Film Thickness | 0.04-0.08mm |
| Power Specifications | 220V, 50Hz / 60Hz, 2.8kW |
| Product Height | Max.80mm |
Application
SK-W250/SK-W320/SK-W350
| | | | | | |
| --- | --- | --- | --- | --- | --- |
| | Packaging Format Range | Adjustment Method | Packing Way | Packing Speed Range | Special Process |
| Baking | Single product packages | Display control | Back seal | 40-230bags / min | Filling nitrogen |
| Vegetables | Multiple packages | Display control | Back seal | 40-230bags / min | Three servo control |
| Plastic | Multiple packages | Display control | Back seal | 40-230bags / min | None |
| Candy | Single product packages | Display control | Back seal | 40-230bags / min | Needing vibrating plate |
| Hardware | Single product packages | Display control | Back seal | 40-231bags / min | None |
| Frozen | Multiple packages | Display control | Back seal | 40-230bags / min | With tray |
SK-W450
| | | | | | |
| --- | --- | --- | --- | --- | --- |
| | Packaging Format Range | Adjustment Method | Packing Way | Packing Speed Range | Special Process |
| Baking | Single product packages | Display control | Back seal | 30-180bags / min | Filling nitrogen |
| Vegetables | Multiple packages | Display control | Back seal | 30-180bags / min | Three servo control |
| Plastic | Multiple packages | Display control | Back seal | 30-180bags / min | None |
| Candy | Single product packages | Display control | Back seal | 30-180bags / min | Needing vibrating plate |
| Hardware | Single product packages | Display control | Back seal | 40-231bags / min | None |
| Frozen | Multiple packages | Display control | Back seal | 30-180bags / min | With tray |
SK-W600
| | | | | | |
| --- | --- | --- | --- | --- | --- |
| | Packaging Format Range | Adjustment Method | Packing Way | Packing Speed Range | Special Process |
| Baking | Single product packages | Display control | Back seal | 30-150bags / min | Filling nitrogen |
| Vegetables | Multiple packages | Display control | Back seal | 30-150bags / min | Three servo control |
| Plastic | Multiple packages | Display control | Back seal | 30-150bags / min | None |
| Candy | Single product packages | Display control | Back seal | 30-150bags / min | Needing vibrating plate |
| Frozen | Multiple packages | Display control | Back seal | 30-150bags / min | With tray |
| Hardware | Single product packages | Display control | Back seal | 40-231bags / min | None |