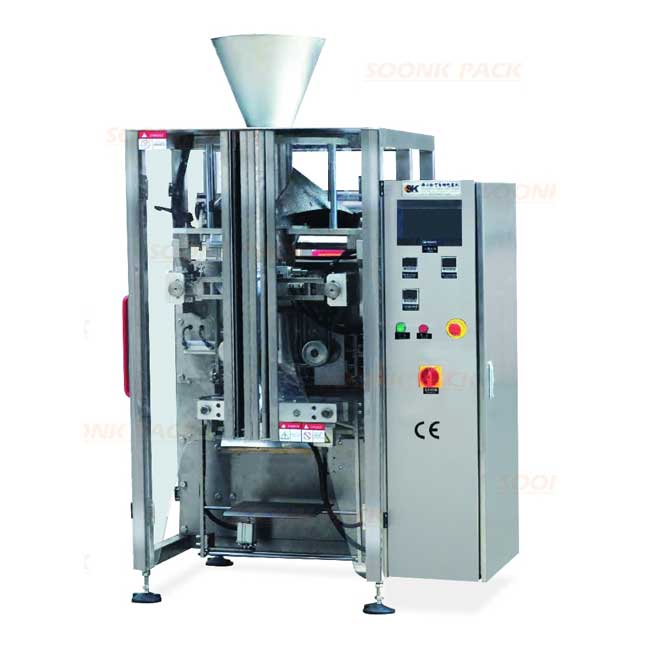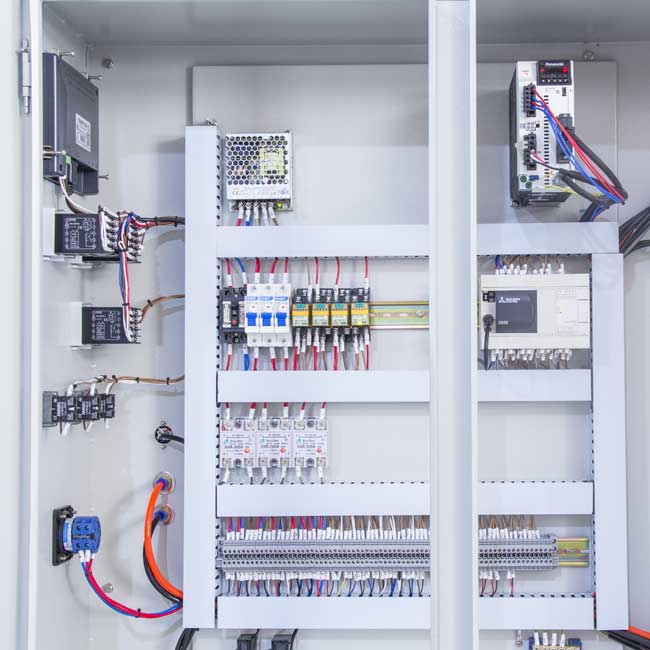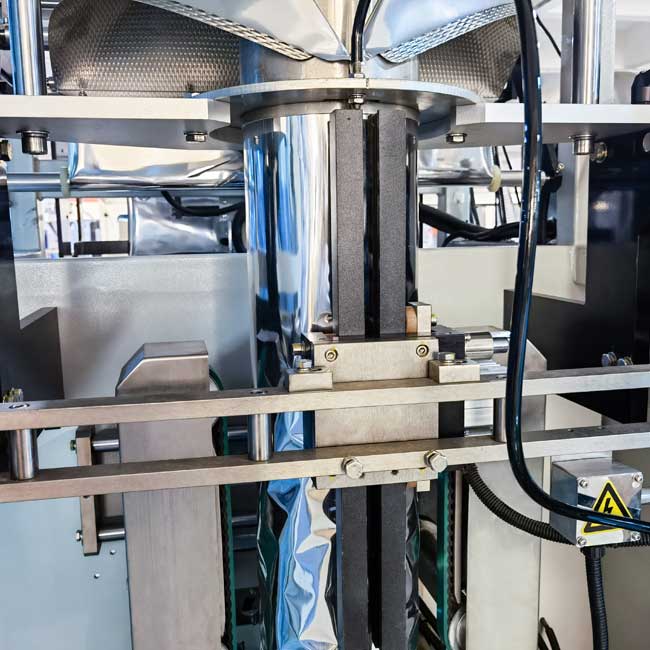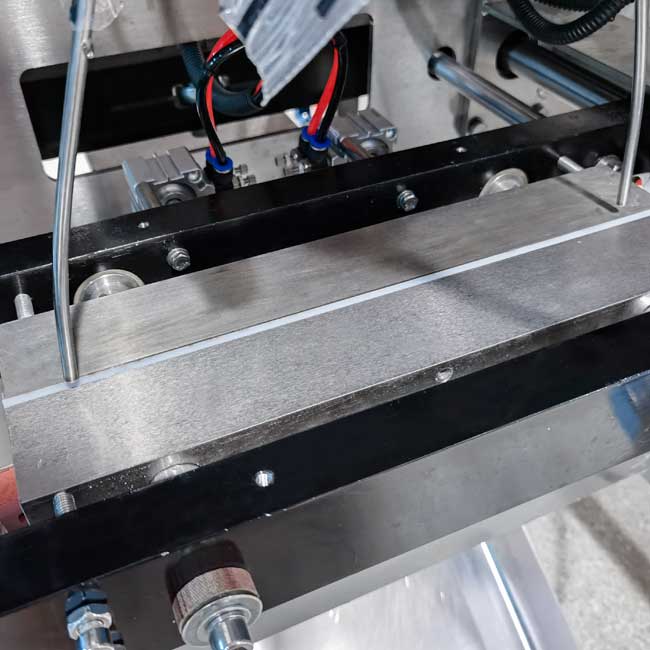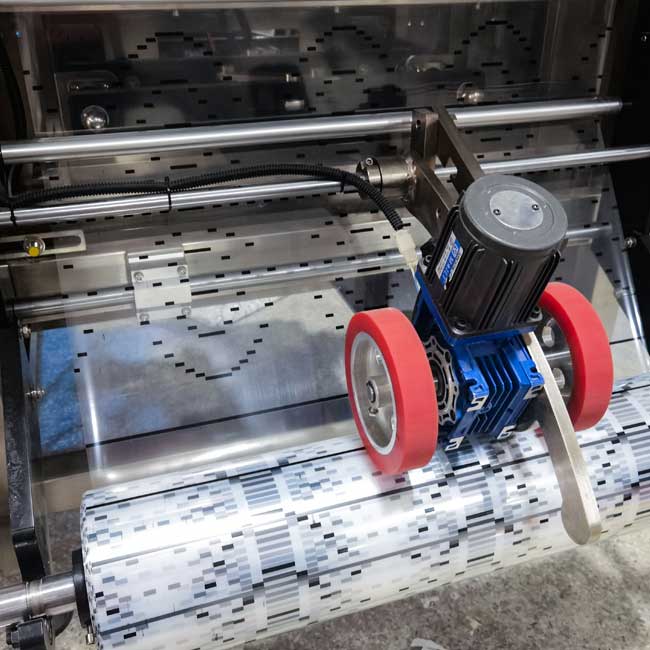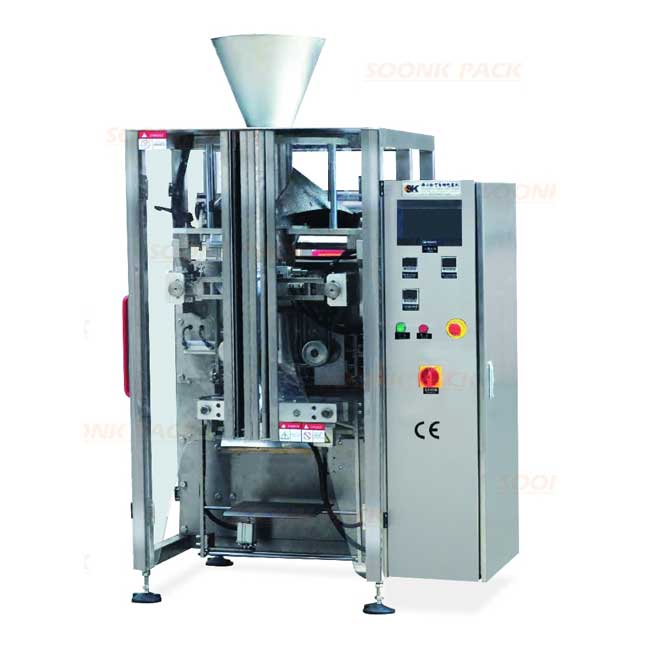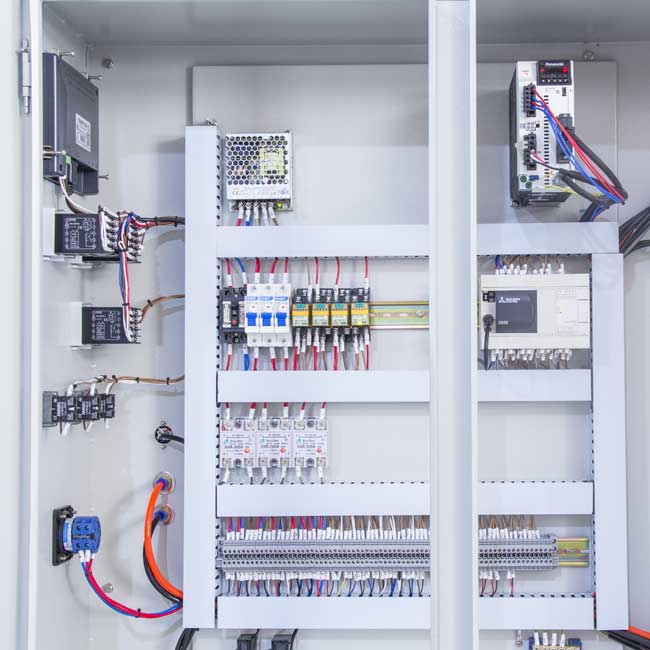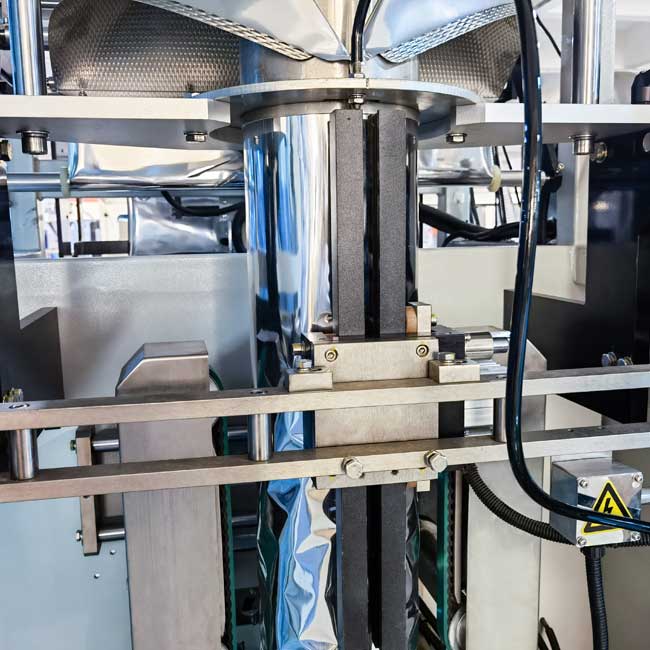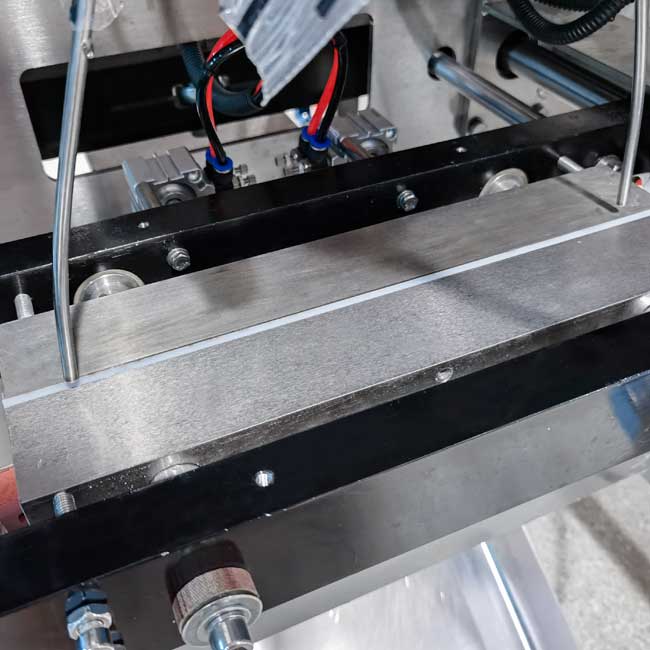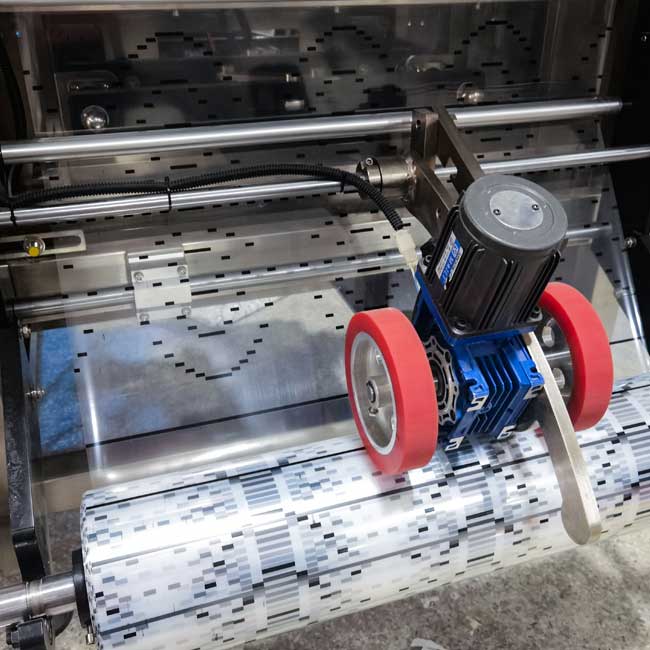 Vertical Form Fill Seal Machine for Granule/Liquid
This automatic packaging machine is mainly for the packaging of granular products of 5kg and below. Imported servo control, the overall operation is stable, can improve the production output of large bags, and is one of the first choices for automatic packaging of large bags.
Servo double film drawing system is adopted to ensure the smooth transmission of packaging film and the formation of bags.
PLC control, imported driver, imported touch screen, man-machine interface, high degree of automation, simple operation procedure, high sensitivity of touch screen.
Use imported cylinders to ensure good bagging sealing and clear sealing lines, prevent package bags from leaking air and reduce scrap rate.
Equipped with a pre-clamping device and supporting device to prevent the bag from being broken by the weight of the product.
Multiple language operating systems.
Parameter
| | |
| --- | --- |
| Air Consumption Consumption | 0.65mpa, 2.5m³ / min |
| Packaging Film Width | Max.720mm |
| Bag Style | Pillow bag |
| Bag Length | 100-500mm |
| Bag Width | 180-350mm |
| Max Outer Diameter of Coil | Max.360mm |
| Packing Speed | 5-55bags / min |
| Packaging Film Thickness | 0.04-0.08mm |
| Power Specifications | 220V, 50Hz / 60Hz, 3kW |
| Packing Dimension (L*W*H) | (L)1780*(W)1300*(H)1950mm |
| Packaging Materials | Composite film / PE film |
| Total Power | 3kw |
| Overall Weight | 650kg |
Application
| | | | | | |
| --- | --- | --- | --- | --- | --- |
| | Packaging Format Range | Adjustment Method | Packing Way | Packing Speed Range | Special Process |
| Puffed | 50-700g | Display control | Multi-head combination scale weighing system | 5-55bags / min | Need to filling nitrogen / A pre-clamping device / supporting device / Bag exhaust |
| Dried Fruits / Nuts | 100-5000g | Display control | Multi-head combination scale weighing system | 5-40bags / min | A pre-clamping device / supporting device / Bag exhaust |
| Fertilizers | 100-5000g | Display control | Linear scale weighing system | 5-30bags / min | A pre-clamping device / supporting device/Bag exhaust |
| Feed | 100-5000g | Display control | Linear scale weighing system | 5-30bags / min | A pre-clamping device / supporting device / Bag exhaust |
| Frozen | 100-5000g | Display control | Multi-head combination scale weighing system | 5-30bags / min | Multi-head scale with dimpled surface / A pre-clamping device / supporting device / Bag exhaust |
| Grains | 100-5000g | Display control | Linear scale weighing system | 5-30bags / min | A pre-clamping device / supporting device/Bag exhaust |