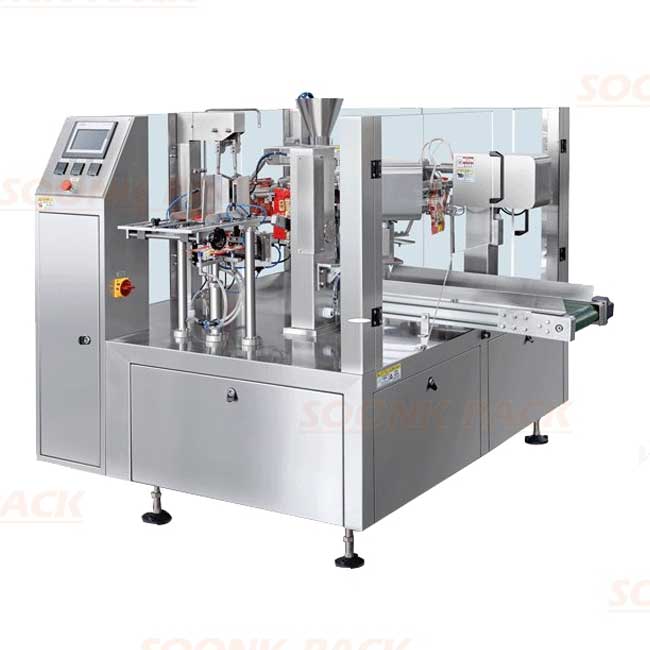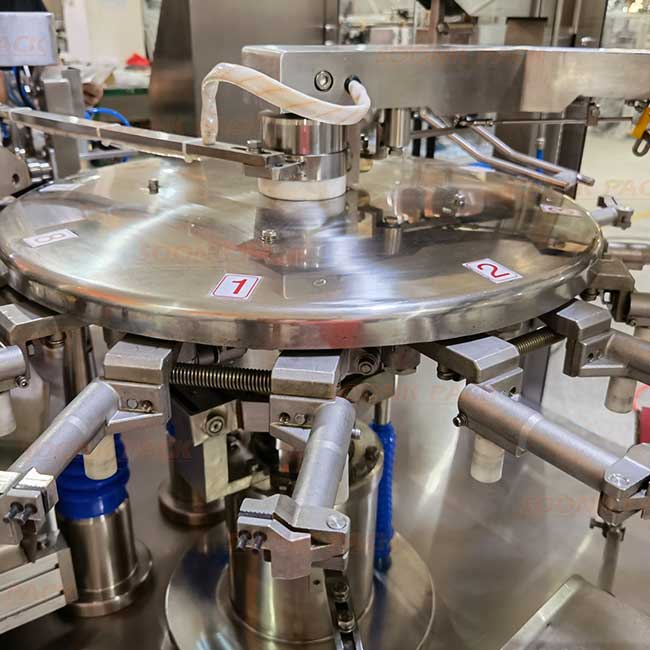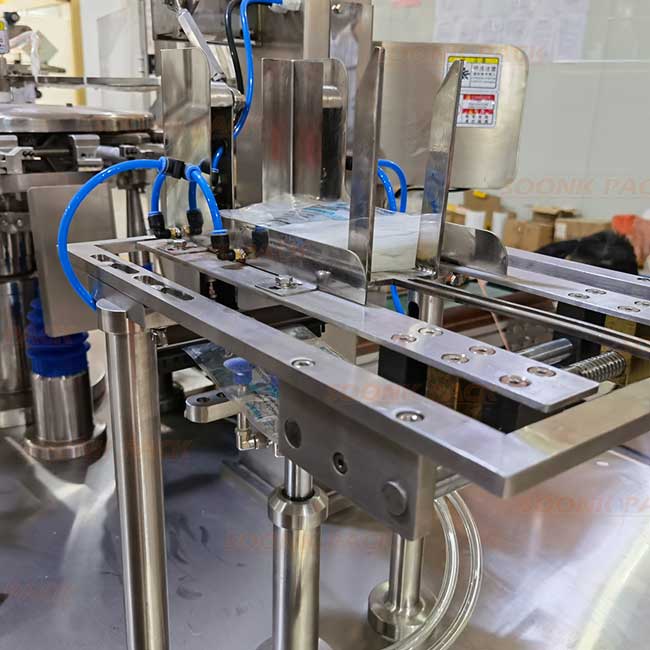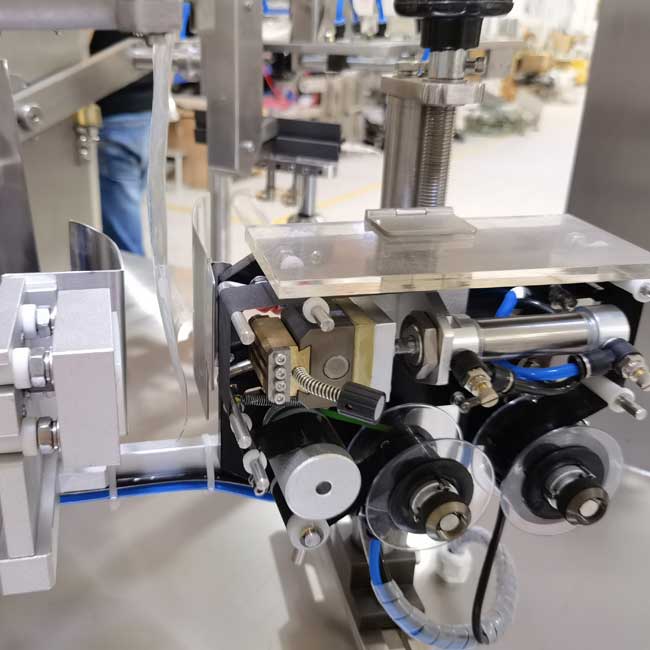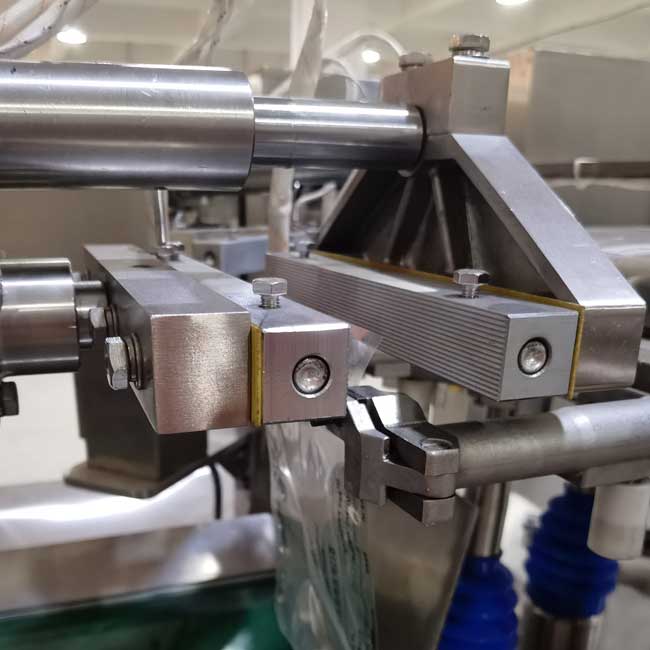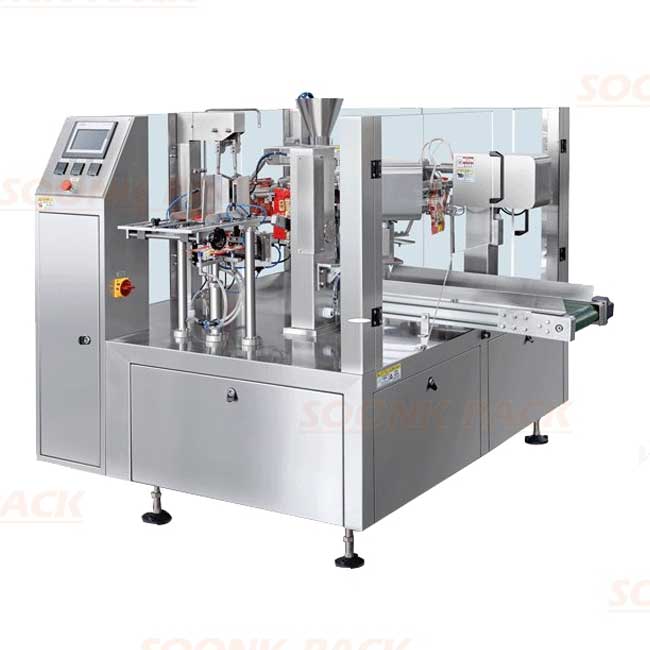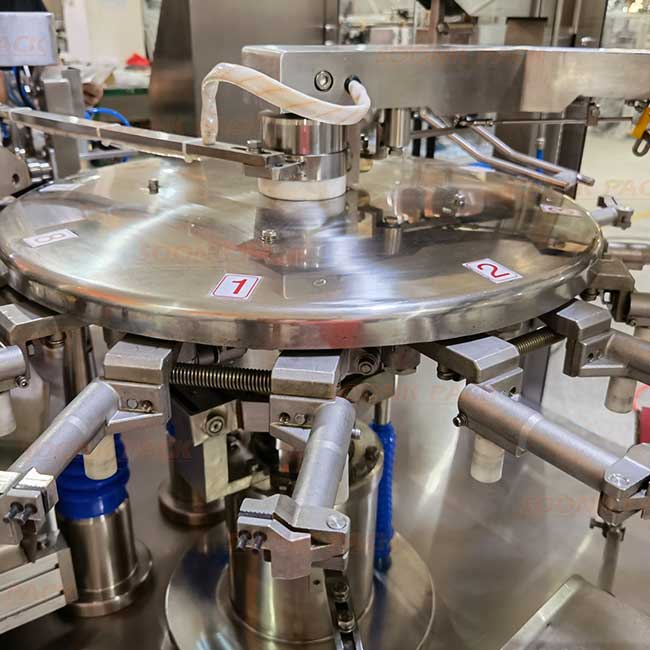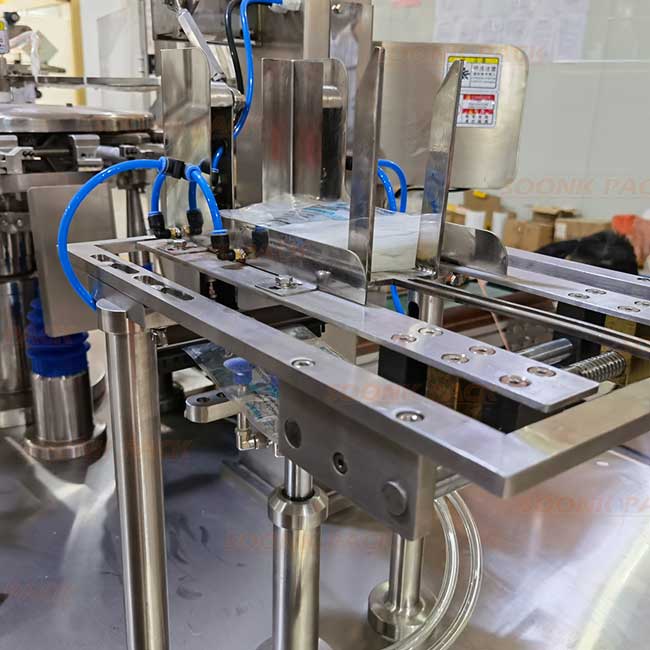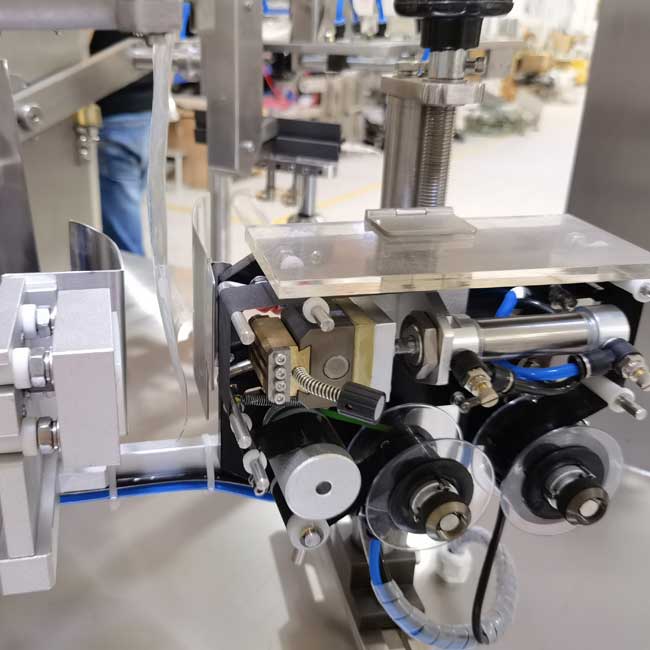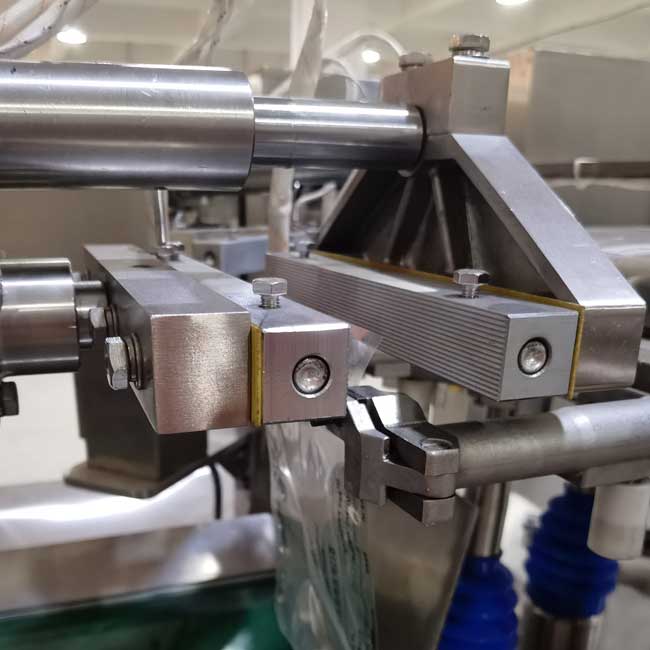 Automatic Granule & Powder Packaging Machine
Automatic granule & powder packaging machine replaces traditional manual packaging, realizes the automation of enterprise product packaging production, improves enterprise production efficiency, and greatly reduces product cost.
The machine has a wide range of packaging. According to different packaging materials, different filling devices can be selected, and various solid materials, liquids, sauces, powders, granules, and other materials can be packaged.
Extensive packing bag range, suitable for multilayer compound plastic prefabrication bags and paper bags, low loss, and good sealing quality.
Adopts PLC with touch screen control system, the man-machine interface, easy to learn and operate.
Quick and easy to change packing size, the width of the automatic given bag device is easy to adjust by the handle.
The finished packaging bag has perfect pattern, good sealing quality, and high grade.
Parameter
SK-G200
| | |
| --- | --- |
| Mechanical Station | Eight stations |
| Types of Packaging Bags | Stand-up bags, handbags, four-side sealing bags, three-side sealing bags, paper bags and other composite bags |
| Bag Size | W: 80-210mm L: 100-400mm |
| Packing Weight | 10-2500g |
| Packing Speed | 25-60 bags / min (the speed is determined by the feeding material itself and the filling weight) |
| Mechanical Weight | 1400kg |
| Power Specifications | 380V three-phase 50HZ / 60HZ |
| Total Power | 2.5KW |
| Compressed Air Consumption | 0.6m3 / min (provided by the user) |
SK-G260
| | |
| --- | --- |
| Mechanical Station | Eight stations |
| Types of Packaging Bags | Stand-up bags, handbags, four-side sealing bags, three-side sealing bags, paper bags and other composite bags |
| Bag Size | W: 130-260mm L: 100-400mm |
| Packing Weight | 10-2500g |
| Packing Speed | 25-50 bags / min (the speed is determined by the feeding material itself and the filling weight) |
| Mechanical Weight | 1500kg |
| Power Specifications | 380V three-phase 50HZ / 60HZ |
| Total Power | 2.5KW |
| Compressed Air Consumption | 0.6 m3 / min (provided by the user) |
SK-G300
| | |
| --- | --- |
| Mechanical Station | Eight stations |
| Types of Packaging Bags | Stand-up bags, handbags, four-side sealing bags, three-side sealing bags, paper bags and other composite bags |
| Bag Size | W: 180-300mm L: 100-400mm |
| Packing Weight | 10-2500g |
| Packing Speed | 10-30 bags / min (the speed is determined by the feeding material itself and the filling weight) |
| Mechanical Weight | 1700kg |
| Power Specifications | 380V three-phase 50HZ / 60HZ |
| Total Power | 3 KW |
| Compressed Air Consumption | 0.8m3 / min (provided by the user) |
Application
SK-G200
| | | | | | |
| --- | --- | --- | --- | --- | --- |
| | Packaging Format Range | Adjustment Method | Packing Way | Packing Speed Range | Special Process |
| Puffed | 10-50g | Display control | Multi-head Combination Scale | 25-60 bags / min | None |
| Dried Fruits / Nuts | 10-1000g | Display control | Multi-head Combination Scale | 25-60 bags / min | None |
| Fertilizers | 10-1000g | Display control | Linear scale | 25-60 bags / min | None |
| Feed | 10-1000g | Display control | Linear scale | 25-60 bags / min | None |
| Frozen | 10-1000g | Display control | Multi-head Combination Scale | 25-60 bags / min | Multi-head scale with dimpled material |
| Grains | 10-1000g | Display control | Multi-head Combination Scale | 25-60 bags / min | None |
SK-G260
| | | | | | |
| --- | --- | --- | --- | --- | --- |
| | Packaging Format Range | Adjustment Method | Packing Way | Packing Speed Range | Special Process |
| Puffed | 10-70g | Display control | Multi-head Combination Scale | 25-50 bags / min | None |
| Dried Fruits / Nuts | 10-1500g | Display control | Multi-head Combination Scale | 25-50 bags / min | None |
| Fertilizers | 10-1500g | Display control | Linear scale | 25-50 bags / min | None |
| Feed | 10-1500g | Display control | Linear scale | 25-50 bags / min | None |
| Frozen | 10-1500g | Display control | Multi-head Combination Scale | 25-50bags / min | Multi-head scale with dimpled material |
| Grains | 10-1500g | Display control | Multi-head Combination Scale | 25-50bags / min | None |
SK-G300
| | | | | | |
| --- | --- | --- | --- | --- | --- |
| | Packaging Format Range | Adjustment Method | Packing Way | Packing Speed Range | Special Process |
| Puffed | 10-100g | Display control | Multi-head Combination Scale | 10-30bags / min | None |
| Dried Fruits / Nuts | 10-2500g | Display control | Multi-head Combination Scale | 10-30bags / min | None |
| Fertilizers | 10-2500g | Display control | Linear scale | 10-30bags / min | None |
| Feed | 10-2500g | Display control | Linear scale | 10-30bags / min | None |
| Frozen | 10-2500g | Display control | Multi-head Combination Scale | 10-30bags / min | Multi-head scale with dimpled material |
| Grains | 10-2500g | Display control | Multi-head Combination Scale | 10-30bags / min | None |