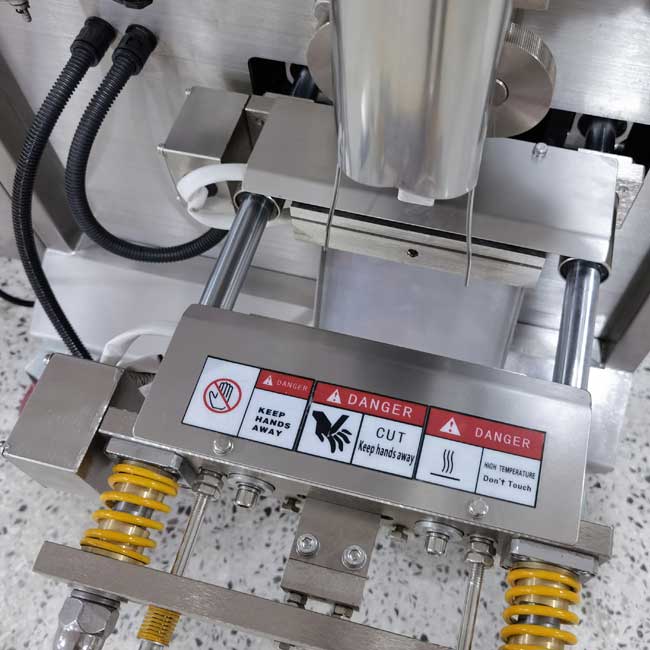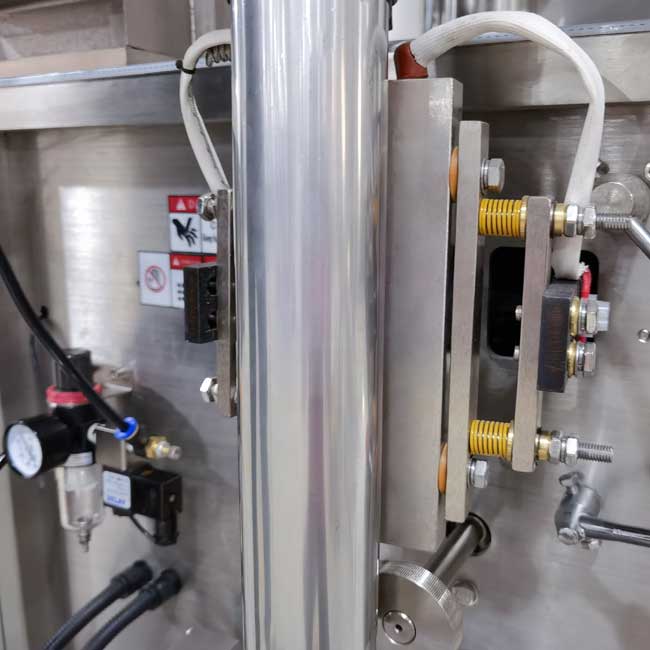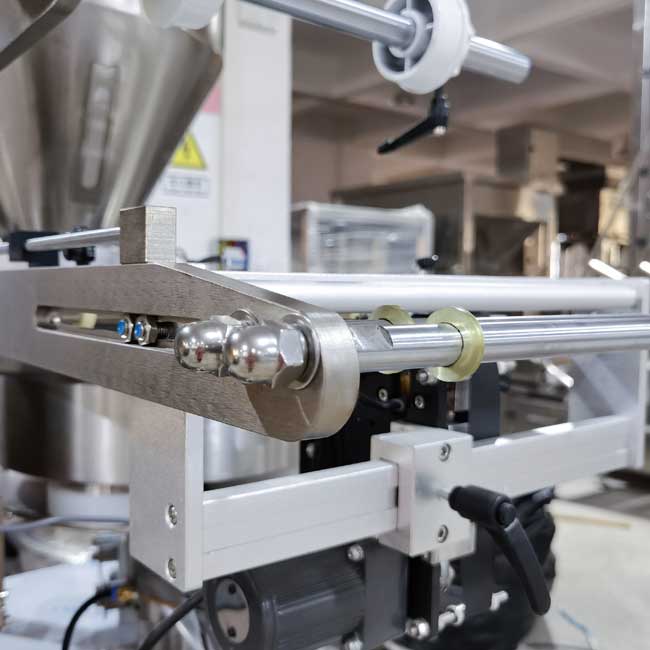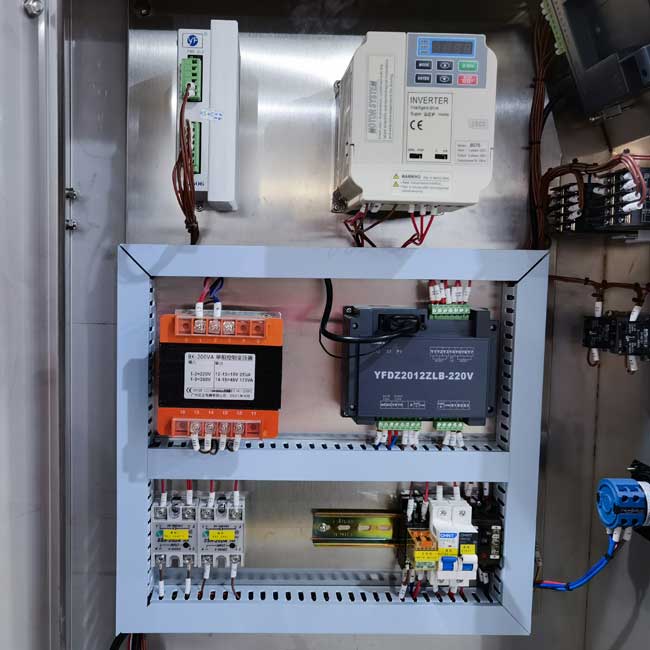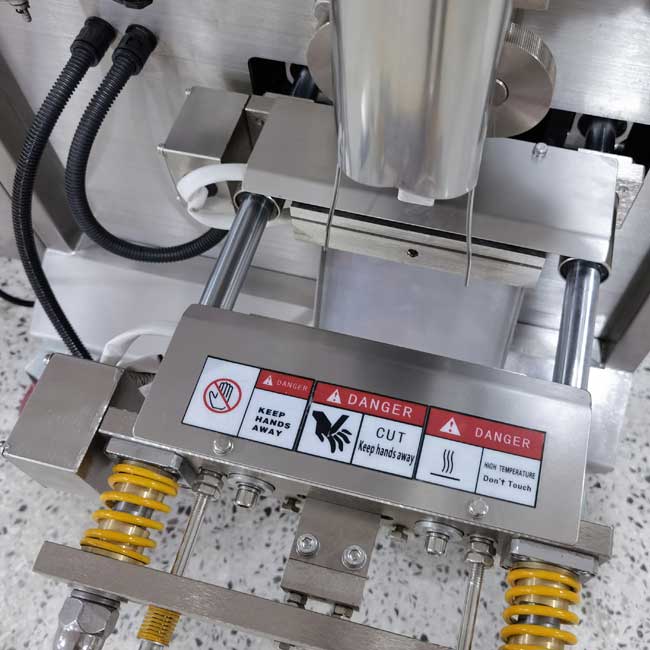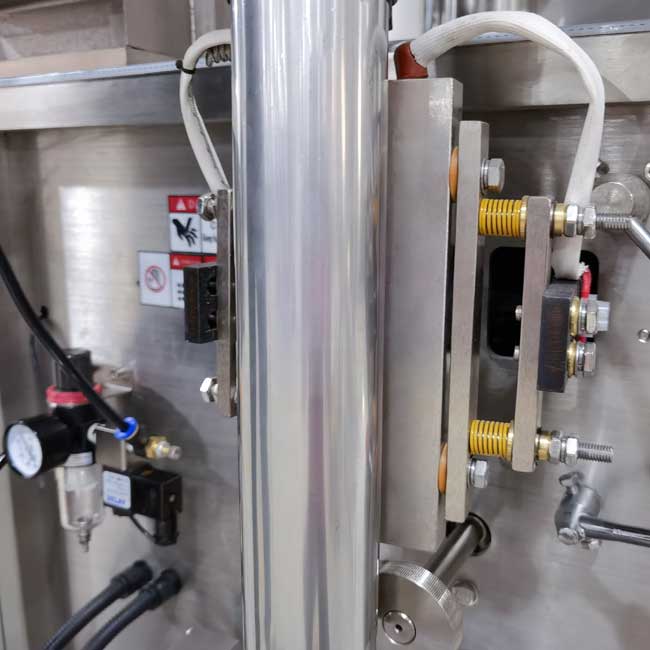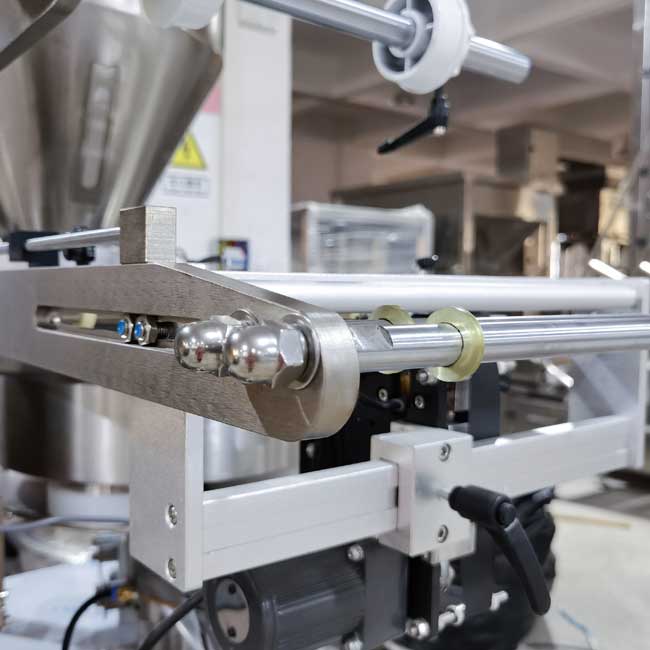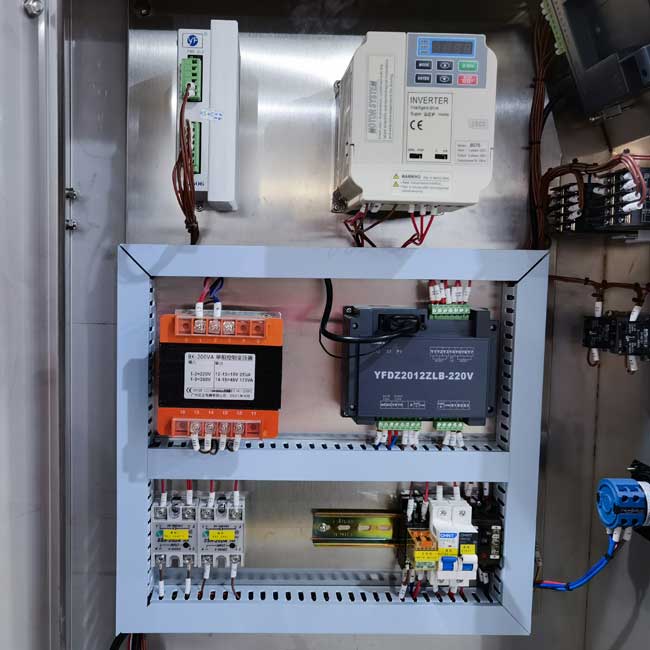 Automatic Vertical Packaging Machine
This is a small vertical packaging machine with a small size, small footprint, and economical price, mainly for the packaging of small bags of granular products.
This machine is small, low noise and economical.
Adopt a photoelectric eye control system, a stepper motor to pull the film, stable and reliable performance, and low noise.
This machine is available in electric and pneumatic versions.
This one can choose different measurement methods.
The equipment is small, occupies a small area, and is easy to move. The main components are made of stainless steel. The appearance is beautiful and meets the national food hygiene standards.
Parameter
| | |
| --- | --- |
| Air Consumption | 0.65mpa, 2.5m3 / min.6kg / cm2 |
| Packaging Film Width | 320mm |
| Bag Style | Pillow bag |
| Bag Length | 50-200mm |
| Bag Width | 30-150mm |
| Max Outer Diameter of Coil | Max.360mm |
| Packing Speed | 30-90bags / min |
| Packaging Film Thickness | 0.04-0.08mm |
| Power Specifications | 220V.50 / 60Hz.2.8Kw |
| Packing Dimension (L*W*H) | (L)2080*(W)700*(H)1900mm |
| Packaging Materials | Composite film |
| Total Power | 2.2KW |
| Overall Weight | 300kg |
Application
| | | | | | |
| --- | --- | --- | --- | --- | --- |
| | Packaging Format Range | Adjustment Method | Packing Way | Packing Speed Range | Special Process |
| Puffed | 5-20g | Display control | Measuring cup | 30-60bags / min | Air filling |
| Dried Fruits / Nuts | 5-50g | Display control | Measuring cup / Multi-head Combination Scale | 20-60bags / min | Bag exhaust |
| Fertilizers | 5-100g | Display control | Measuring cup | 20-60bags / min | Open-closed door |
| Feed | 5-100g | Display control | Measuring cup | 20-60bags / min | Open-closed door |
| Grains | 5-100g | Display control | Measuring cup/Linear scale | 20-60bags / min | Bag exhaust |
| Hardware | 1-20pcs | Display control | Counting Vibrating Disc | 10-50bags / min | Customized Disc |
| Scented Tea | 1-10g | Display control | Scented tea scale | 10-35bags / min | None |